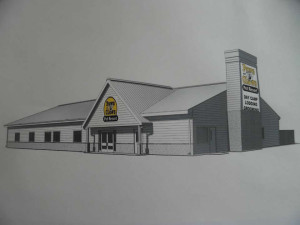 We broke ground for our new premier facility, Paws and Claws Pet Resort, on May 12th in St.Croix Business Park East, moving in September 2015!
We will continue to offer the fantastic care and companionship you and your pets love, and will now be offering many new amenities including:
*Private luxury suites and play park
*Expanded and upgraded outdoor play area
*After hours drop-off available
*Private, secure accommodations for unaltered or non-socialized pets
*Enclosed reception area with FULL visibility of play areas
*EASY access to Hwy.35, Hanley Rd. and I-94
Please drive by and watch the progress! We will do our best to keep you updated!