Why DayCamp?
Paws and Claws offers DayCamp because pet owners have busy lives. We are here for you and your pet as an alternative to leaving your best friend home alone during a long and busy day.  DayCamp offers a fun filled alternative that allows your dog to be active, get exercise, and socialize with other pets and people. Your pet will love it and come home happy and fulfilled, ready to spend a quiet evening at home relaxing and unwinding with you at the end of a busy day.
DayCamp can assist owners with many pet issues including puppy training, separation anxiety, destructive behaviors, boredom, socialization or lack of exercise. We can also accommodate geriatric pets and post-surgery monitoring.
What is DayCamp?
The BEST day a dog can have!  The Resort is divided into several separate play areas located indoors and outdoors. Dogs are divided into play groups by size and/or play style. Each play area has a large assortment of beds, toys, balls and chew items. All dogs are taken outside upon their arrival and at regular intervals throughout the day. Puppies and elderly pets are walked more frequently.
We offer an exciting outdoor play experience with our ATTACHED, secure play areas.  This insures your pet is safe while romping on the year round, green turf (NO dirt, mud or dead grass here!), running and playing or rolling in the snow!  Weather permitting, we allow the dogs "at-will" access to outdoor play areas so they can choose where they want to play. The entire outdoor play area is disinfected regularly for your pets' health and safety.
DayCamp Counselors encourage participation in appropriate, social play, ball chasing, retrieving games, cuddling and belly rubs.  The resort also offers stimulating Camp Activities such as water fun, chasing bubbles and arts and crafts paw-jects!  Enrichment games (manners, trick, focus, etc.) and Refinement School (obedience or behavior modification) are also available during your pets stay.
Doggie Cams
DON'T WONDER, Watch!  Pet owners are encouraged to log on to watch their pet's fun filled day via our Live Doggie Cams (powered by On-Line Doggy).  Have peace of mind by watching what your pet is up to, how much fun they are having and why they are so tuckered out at the end of the day.  Doggie Cams can be accessed by your computer or mobile device for observing inside and outside play (need not be a client to watch!).
DayCamp Requirements
Resort Attendance Policies and Waiver Agreement –  Click here These forms are required for all Resort attendees, you will be asked to digitally sign during registration (please print to retain for your records).
All pets must be current on vaccinations for their age (MUST be given by a licensed veterinarian, whom we will contact to verify)
DHLPPC (distemper combo)
Bordatella (kennel cough vaccine)
Rabies (generally not given until 16 weeks of age)
Pets are preferably neutered/spayed by 7 months of age to participate in open play groups
Puppies NOT altered by 7 months will be assessed DAILY for participation in group play.
Meals must be pre-measured and pre-bagged per meal.  Soft type foods may be in factory containers.  $2/meal fee applies.
Camp "meal" Package is available: $9 for 10 meals (expires 3 months from purchase: required with DayCamp packages for those eating regularly)
Pets must be clean and free of excessive dead coat in order to maintain a clean, healthy facility.  Grooming and Spa services are available during your pets stay, if needed (fees apply).  Nails will be trimmed when deemed necessary for pets and staff safety (fees apply).
New pets will be individually evaluated and introduced slowly into the play groups. All dogs do not thrive in an open play environment; accommodations are available for all.  Ill pets will not be accepted.
Resort hours –
Mon-Fri:  6am – 8:30pm
Saturdays: 8am-8pm
Sundays: 8am-12pm, 4pm-8pm
Lobby is CLOSED all Federal Holidays
24-Hour drop-off AND pick-up

in After Hours Suite is available

$12 convenience fee per after-hours drop-off and/or pick-up; pre-arrangement is required
RESERVATIONS ARE PREFERRED FOR ALL RESORT SERVICES; Paw and Claws Pet Resort staffs ENTIRELY based on reservations, for your pet's safety and well-being.
ALL reservations must be changed or cancelled by 8pm the night before

$15 "no-show" fee applies (change/cancel accepted in person, by phone/voicemail or email)

A half-hour variance is allowed for all drop-off and pick-up times

$10 fee will be applied for greater variance (adjustments accepted by phone/voicemail or email with no penalty)

Walk-in and "day of" reservations are accepted

$7 additional fee for DayCamp

DayCamp reservations must be made by 8pm of previous evening or fees apply.
No show fees will be applied. Considerations may be made for extenuating circumstances.
If pet is NOT picked up by close , pet will be housed for the night; lodging and food fees apply.
DayCamp Pricing (all packages expire 3 months from date of purchase)
Full Day DayCamp: (over five hours of play)
1 Full Day: $29.00
1 Full Day WITHOUT reservation $37.00
10 Full Days: $280.00 (28.00/day)
15 Full Days: $405.00 (27.00/day)
20 Full Days: $520.00 (26.00/day)
*FREQUENT FLYER: $490.00 (24.50/day)
      *20 full days Monday-Friday ONLY, expires 30 days from purchase
Half Day DayCamp: (up to five hours)
Half Day:  $21.00
Half Day WITHOUT reservation $29.00
12 Half Days: $240.00 (20.00/visit)
Packages are NON-REFUNDABLE and NON-TRANSFERABLE
Packages EXPIRE 3 months from date of purchase; unused days will be forfeited
Package days CANNOT be applied to Lodging stays
Package days CANNOT be used without reservation
Packages payable on first day of use
All prices subject to WI State Sales Tax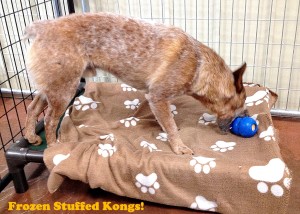 Pampered Puppies Program -$25.00 (required for all puppies under 16 weeks – one-time fee)
Potty breaks graduating from every half hour up to four hours to assist with house breaking with positive reinforcement
Manners – sit, walk on leash, no jumping or biting, positive reinforcement, proper play and socialization
Meal(s) if needed (food provided by owner)
Nap with bed roll and treat (and/or lunch if provided by owner)
Resort Amenities –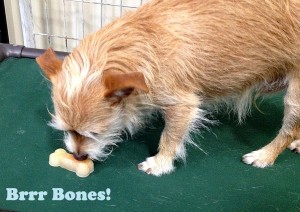 Yappy Hour – 30-minute break with bed roll and treat (and/or food provided by owner) $5.00 each or $20.00 per week
Specialty treats (suggested for Yappy Hour)

Burrr Bonz (frozen treat cube) $2.00 each
Kong filled w/treat (frozen) sm/med $3.00, lg/xl/xxl $5.00
PLEASE INFORM US OF PET ALLERGIES – frozen treats are made with one or more ingredients including; meat broth, peanut butter, yogurt, biscuits, meat or veggie jerky.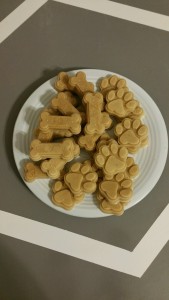 "Counselor's Pet" Playdate (outside or indoor park) $5.00 per 10 minutes
Video OR picture update via email or text (maximum two per day) $5.00 each
Nail trim $14.00 for SMALL dogs
$18.00 for LARGE dogs
$20.00 for X-LARGE dogs
There are inherent risks with participation in services provided by Paws and Claws Pet Resort (including but not limited to: nicks, cuts, scrapes, scratches, bites, viruses, cough or cold) and every reasonable precaution is taken to ensure pet's safety and well-being and cannot be held liable for such occurrences.   All dogs do not thrive in an open play environment; accommodations are available for all.